Woodson Ministries is a non-profit Christian outreach ministry based in Tulsa, OK. With a global vision, Revs. Woody and Pam Woodson reach out extensively with the Gospel of Jesus Christ, the Word of God, and the power of the Holy Spirit to meet needs. Their heartbeat is God's heartbeat: people. They share His love with the world He loves.
More info . . .
What We're All About
© 2005-2017 WoodsoMinistries. All rights reserved.
It's Time to Pray for God to Move.
New Book -- for America today

Donation








Facebook:
WM or
Bended Knees
Instant
Weather Maps
(son's site)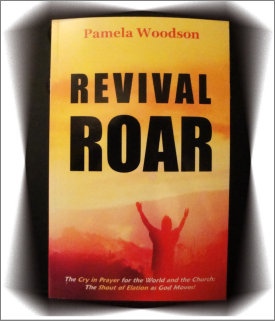 Pam's personal salvation story
(Best browsers: Chrome,Explorer,Safari)

How to know God/get into Heaven
Brief Words:
Publications:
Books

Jesus is Lord.
You can know Him.