Outreaches: 3-G Vision
JW's Blog
World Outreach
3-Generation
Ministry Scope
Podcasts
Partner Mail-out Sign-up
Ministry to All Ages
Woody believes that in the days ahead, revival from God will touch EVERY major age group. He and Pam act on that belief by ministering not just to adults, but to youth and children as well.
Above: Woody talking to teenagers, after preaching. Below: Bible school chapel for adults Woody and Pam taught at.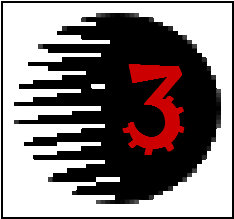 1. Adults
Woody ministers to several different adult groups...
CHURCH SERVICES AND CONFERENCES: This constitutes the bulk of Woodson Ministries' schedule. Woody loves churches and develops strong Christian relationships with their pastors. God shows up in these meetings, which He has instructed the Woodson's to call "Moves of God."
LEADERSHIP MEETINGS: Woody has taught in leadership sessions and often has met with church staff to share more informally his thoughts from the Bible on this topic.
MEN'S CONFERENCES: At men's retreats or seminars, Woody has challenged men to live as "might men of God."
BIBLE SCHOOLS: Both Woody and Pam have taught the Word in courses or chapels at Bible schools.
WOMEN'S CONFERENCES: Pam has special words from God's Word to encourage, strengthen, and motivate women to be, do, and have all that God intends for them.
2. Youth
Teenagers have a special place in Woody's heart. After he got saved, he led a team to witness on the streets of New York. He was a youth pastor when he and Pam got married...and to this day he still preaches in youth meetings. The age barrier is crossed by the power of God that stirs teenagers to commitment to Jesus!
3. Children
Woodson Ministries at times provides for ministries who reach out to needy children, through its outreach THE KIDS Global Christian Outreach.
3-Generational Ministry Scope
Teenagers